Diego Klajner

Director of Product Management, Avaya OneCloud CCaaS Public at Avaya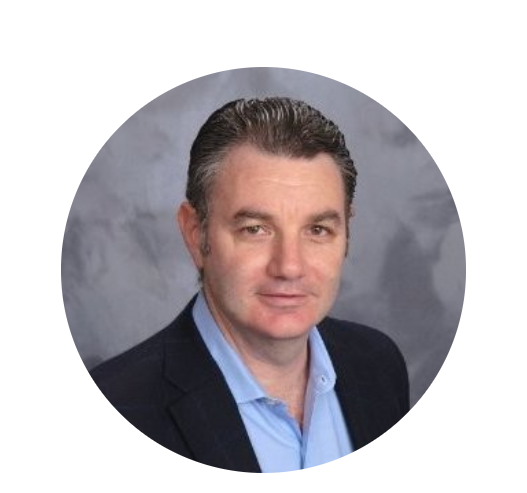 Diego Klajner is Director of Product Management for Avaya OneCloud CCaaS Public. Avaya OneCloud CCaaS Public makes it easy for organizations to deliver an effortless customer experience across voice and digital channels while helping maximize employee and team performance. Avaya OneCloud CCaaS empowers employees with faster, more responsive and always-on customer engagement.

Originally from Argentina, he is currently based in the US and he is in charge of the overall strategy, roadmap prioritization and execution of CCaaS Public. He has more than 30 years of combined global experience in different leadership roles. He is passionate about making better solutions for his customers, simplifying adoption, unlocking innovation, increasing productivity, facilitating adaptability, delivering cost savings, bottom-line improvement, and helping companies accelerating revenue. He holds a Bachelor's Degree in Computer Science and a Master's Degree in Business Administration.
Fadi Moubarak

VICE PRESIDENT FOR CHANNELS – INTERNATIONAL, AVAYA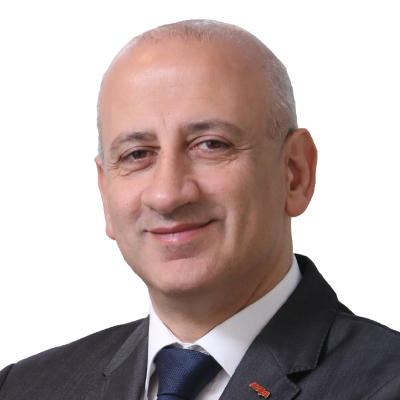 Fadi Moubarak is the Vice President of Channels for Avaya International, which covers Europe, Asia, the Middle East and Africa. In this role, he leads the channel strategy for Avaya in these key regions, which is focused on driving digital transformation in the enterprise and midmarket sectors.
He is responsible for attracting and developing partners capable of deploying Avaya's latest innovative solutions and platforms, while ensuring that there is an increase in the adoption of these technologies amongst core partners. Fadi has been with Avaya since 2013, having successfully overseen the channel engagement strategy for the AMEA region, while keeping it aligned with sales execution to drive incremental business. Fadi brings a deep understanding of the technology sector with over 25 years of experience. He holds a Bachelor's degree in Electrical Engineering from the American University of Beirut and an MBA from the Edinburgh Business School. Based in Dubai, he is also a board member of the American-Lebanese Chamber of Commerce. Connect with Fadi Moubarak on LinkedIn.
Roberto Schmidl

Vice President, Services Sales International & Managing Director GSMB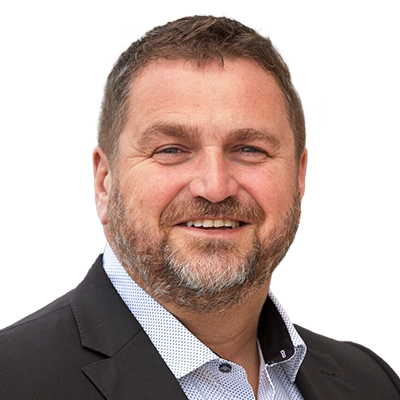 Roberto Schmidl is Vice President of the Avaya Services Sales Organization, responsible for the Go-to-Market-Strategy and Sales Execution in the International Theatre. He is also Managing Director of Avaya GmbH & Co. KG in the midmarket sector Germany.

Roberto brings a deep understanding of the technology sector with over 25 years of experience. He was leading the global private cloud Sales Team and the customer service in EMEA where he was responsible for different Services Divisions, including Deployment and Implementation. As Director Channel Services EMEA Roberto was driving Key Strategic Channel Programs which lead to Revenue Growth and improved Partner Performance while ensuring excellence in customer experiences.

Roberto is currently leading different strategic Business Programs to accelerate the transition to Subscription and Cloud Business Models.
Nidal Abou-Ltaif

PRESIDENT-INTERNATIONAL (EMEA & APAC), AVAYA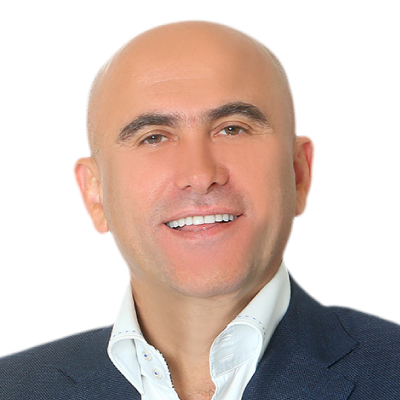 With an unmatched record of success, Nidal Abou-Ltaif helps governments and businesses make a real difference to people's lives in today's digital world.

Since joining Avaya as the regional sales leader for the Middle East in 2003, Nidal has rewired the business by building a winning team and go-to-market strategy from scratch. He has been instrumental in transforming Avaya from a niche voice/IP telephony player into a business communications powerhouse, with a complete portfolio of software and services and the integrated networking platform to meet underlying needs. Today, Avaya's customer-centric products and services are helping businesses across the globe accelerate their digital transformation journeys.

An advocate for boundless innovation and team work, Nidal strongly subscribes to the notion that innovation comes from the field.

Under his leadership, innovation is co-created between the company's representatives and their customers, with the resulting technology solutions solving genuine, real-world challenges. While these solutions invariably lead to positive business outcomes, many also promote equal access to digital experiences – the emergency response system designed to be used by hearing-impaired citizens is a perfect of example of this.

Indeed, Nidal is a champion of diversity in the technology industry; more than half of his leadership team are female, and his belief in expanding the role of young talent in driving transformation resulted in the creation of the Avaya Academy, which nurtures young talent with paid placements across the Avaya workforce.

Devoted to the principles of customer-centricity, leaders without titles, and accountability at the workplace, Nidal has fostered an environment that makes innovation everyone's business – whether they're an Avaya employee or customer.

In a career spanning 30 years as a sales leader, Nidal has been active in transforming business at three employers – NCR, ATT and Avaya – and has spearheaded their ventures into new business lines, often well ahead of competition.

Nidal is based in Dubai with his family, including four children, and holds an MBA in management.

Connect with Nidal Abou-Ltaif on LinkedIn.
Ahmed Helmy

Global Vice President and General Manager for Avaya OneCloud CCaaS Avaya International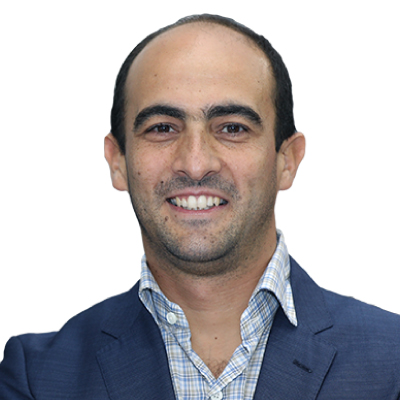 Ahmed Helmy is Vice President and General Manager for Avaya OneCloud CCaaS. Based in Dubai, UAE, he is in charge of guiding and influencing the innovation and R&D that Avaya pursues. He has more than 15 years of experience across the Middle East, France and the UK, with an extensive know-how in managing, designing, developing, implementing and testing IT solutions. Ahmed is a recognized industry leader, demonstrating a track record of accomplishments in assisting organizations to achieve maximum benefit from their IT investments. He also holds a number of patents related to Avaya innovations, including the world's first Social Network for Chatbots. Ahmed's projects have received regional and global recognition, including the Avaya Happiness Index on Blockchain - a solution inspired by the Smart Dubai Happiness Agenda, an initiative designed to make Dubai the happiest city in the world - that was voted a Gold Winner for innovation at the 31st Edison Awards in New York City, which honors innovation, creativity and ingenuity in the global economy. Ahmed holds a Bachelor's degree in Electronic and Communication Engineering from Alexandria University in Egypt and has acquired multiple IT training certifications. Ahmed speaks Arabic, English, French and German.
Colm Cleary

VICE PRESIDENT, QUOTE-TO-CASH & GLOBAL BUSINESS OPERATIONS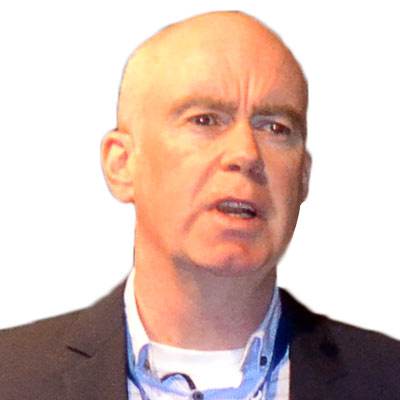 Colm Cleary is Vice President of Quote-to-Cash Commercial Tools in Avaya's Global Business Operations organization, which delivers large scale Enterprise and Mid-market Collaboration and Customer Engagement solutions, through Subscription and Cloud Offers to businesses around the world. Colm is responsible for Global Quote-to-Cash Commercial Tools, which are used every day by Avaya's Partners and Distributors around the world to Configure, Price, Quote and Order Avaya's Solutions. Key strategic programs that Colm and team have delivered are: the Standard Avaya Pricing Model (APM), Automated Discounting Capabilities for Promotions and Special Bids, an e-Business Platform for Quoting and Ordering, and Self-Service Automated Renewals. Colm is currently leading Avaya's Business Transformation Programs to accelerate the transition to Subscription and Cloud, and also sits on the Board of Directors of Avaya International Sales Ltd in Ireland, which is the main International subsidiary of Avaya Inc US.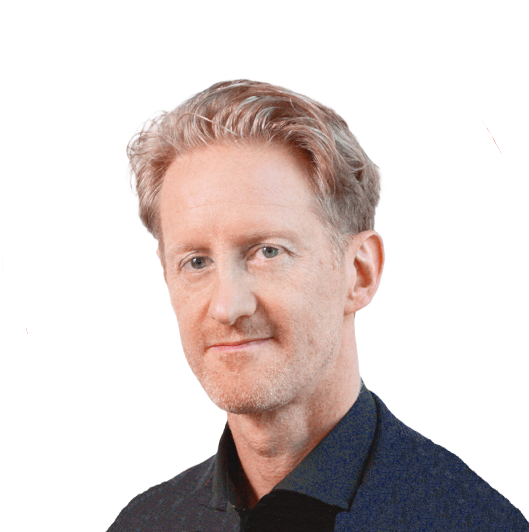 Simon Harrison is Senior Vice President and Chief Marketing Officer, leading the global marketing function to engage new and existing customers and partners, drive adoption of the company's software solutions and support Avaya as the leading player in a dynamic digital communications market.

Simon joined Avaya in 2020 from leading research and advisory firm, Gartner, where he was research director and lead analyst for the Unified Communications and Contact Center market. In a career spanning over 25 years he has been a thought leader, product strategist, marketer and consultant in the communications solutions industry. Prior to Gartner, he held leadership roles in Marketing, Sales, Product Marketing and Product Management for companies like Cirrus, Vocalcom, Siebel Systems and others.
planned Schedule of Activities

Avaya Cloud Office (ACO) – Roadmap & Update
Avaya OneCloud Update – Roadmap & Subscription
Avaya OneCloud CCaaS – Partner Engagement
Avaya OneCloud UCaaS